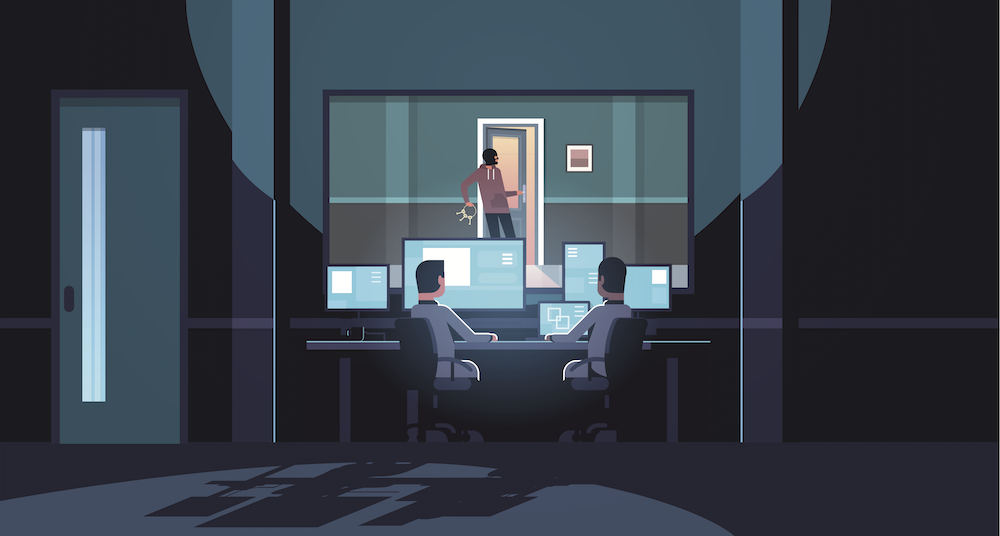 What it is
Theft and non-compliance with established rules, such as safety regulations, is a common problem at production and construction sites. Modern IP video surveillance systems help to restore order on the site and reduce the costs associated with various violations.
If you own a construction or manufacturing facility, it is important for you to get information about who comes or goes to the facility and when, as well as what actions are performed on the site. The NetPro VS video surveillance system with one or more high-resolution cameras allows you to recognize people's faces, vehicle numbers, and even see the denomination of banknotes. The NetPro VS is able to provides real-time data on how many people are present in your premises or in a certain area (retail shop, office, etc) at a certain time.
If necessary, you can connect our video surveillance system to:
monitoring systems of security companies that can quickly go to the site in case of violations;
access control systems, such as entry and exit registration cards.
If you are organizing a mass event where you need to provide video surveillance, then our system can be deployed in a few minutes almost anywhere. Thanks to an additional battery module, the system will be able to work independently for up to several days without external power supply, and will provide full video monitoring of the event.
Advantages of NetPro VS video surveillance system:
video archive of all events up to 3 months old;
perfect image quality both in day and night environment;
ability to conduct surveillance from a computer, phone or tablet;
built-in uninterruptible power supply;
environmental resistance according to the IP66 standard.
For who
If you need security or process control at your facility, our digital video surveillance system will be a convenient and simple solution that can be installed and configured within 7 days.
NetPro VS digital video surveillance system is suitable for:
construction sites;
warehouses;
production facility;
retail shops;
mass events.
Why to choose NetPro
more than 20 years of experience in IT support and installing of digital video surveillance systems, which guarantees a high quality of technical execution;
installation and configuration within 7 days;
reliable hardware that will not "leak" your data to the Internet;
privacy of your data;
confidentiality and security of your data;
reasonable pricing;
response time is from 2 to 4 hours.
How does it all work
Within 2 days upon receiving a request for digital video surveillance, you will receive a detailed price offer, which will take into account the specifics of your business.
If you already have analog video surveillance, we will install digital video surveillance without replacing the cable.
If you need to install and configure a video surveillance system from scratch, we will design it taking into account the specifics of your territory. For example, if the territory is very large, we will install wireless equipment. If necessary, we will connect our system with other services that you use, for example, with a security company, access control system, or transport accounting system.