Netpro VS
Netpro VS is a modular video surveillance system with an event archiving feature, safe and reliable Internet connection and a UPS unit. An easy-to-install system, requiring no additional setup. Install, get connected and start using it!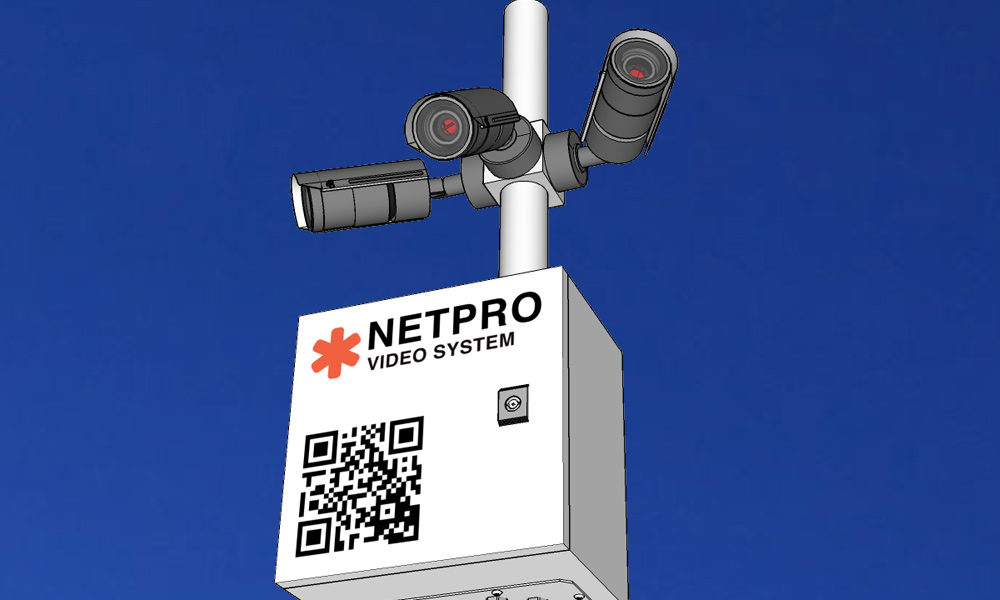 Why NetPro VS?
A turnkey fully configured system – plug and play!;
Industrial design and components;
Monitoring from computer, smartphone or tablet available;
An intuitive and easy-to-use system;
Ideal video quality day and night;
Quick and easy to install and move around;
Inbuilt UPS;
Direct manufacturer support;
No additional expense;
A video archive of all events for up to 3 months;
Analytics, notifications and smart search;
Protected from external influences under IP66 standard.
Where is Netpro VS used?
Construction site
A LTE modem and inbuilt industrial UPS unit ensure reliable system operation when working under unstable power supply conditions with no permanent internet connection at road/ building/other engineering structures construction sites.


NetPro VS may be deployed within several minutes at almost any location, whether it is a concert, a celebration or any other event. Its add-on battery module enables up to several days of autonomous operation without external power supply.
Production control
NetPro VS has the entire required functionality for providing remote control of production processes. Inbuilt UPS protects the system from power surges, while embedded video analytics feature will alert the user if something goes wrong..
Onsite security
Providing security at warehouses, production sites and other facilities. NetPro VS is a turnkey solution to be used by private security companies for site supervision and control.