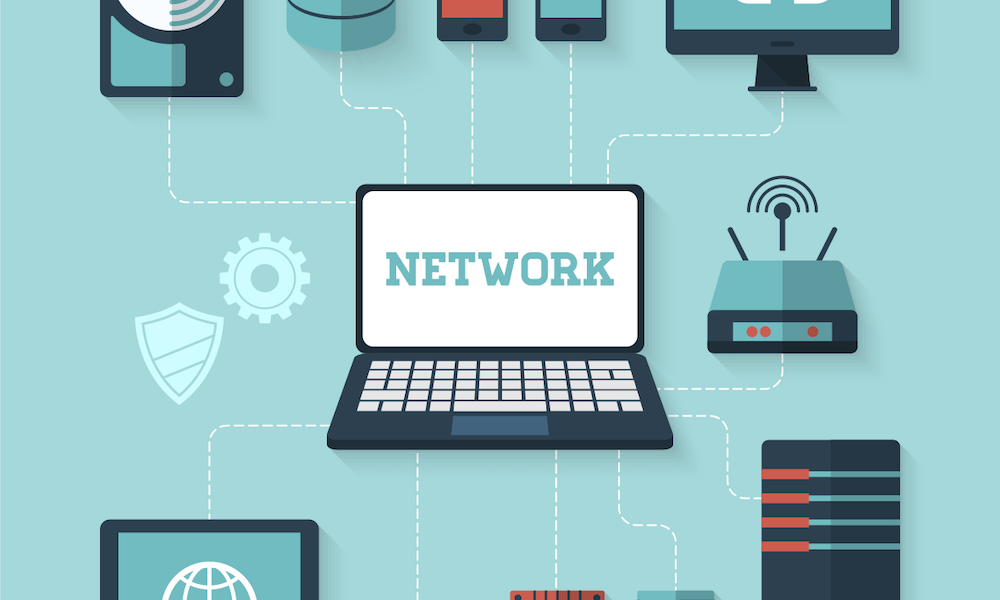 What it is
It is very easy to define if there are issues with your computer networks. As a rule, in this case, you constantly receive complaints like:
accountant can't log in to the ERP system;
manager cannot print invoices;
IT manager cannot make data backups;
warehouse workers can't view camera recordings because the Internet is weak;
employees complain about weak Wi-Fi signal.
This might happen for different reasons. For example, it is time to change the access point because it is slow or has a weak signal, which is very critical for old buildings with thick walls. It may be that one of the employees uses the torrent client on the work computer, distributes and downloads a large volume of files, which is most likely illegal, and also creates a heavy load on the local network.
This can be avoided by designing a sufficiently powerful network and constantly monitoring its status.
When do you need to think about upgrading computer networks
Rapid growth
Rapid growth usually requires rapid adaptation. If your staff is expanding rapidly and there are new physical work stations in the office, it's high time to assess whether your IT infrastructure can cope with changes.
Information technology is becoming a bottleneck
Small or medium-sized business owners build up their IT infrastructure gradually as the company develops. Most likely, at the very beginning of the journey, you used equipment that can no longer meet your growing needs. If you get regular complaints from employees about a drop in productivity that is related to information technology, then it's time to update or upgrade your IT equipment.
For who
For owners and managers of small and medium-sized businesses, as well as for companies with a network of branches. If your company has 10 or more workstations, it will be more profitable for you to outsource IT infrastructure maintenance than to hire a full-time specialist.
Why choose NetPro
more than 20 years of experience in IT support; there were no problems that we could not handle;
confidentiality and security of your data;
reasonable pricing;
response time is from 2 to 4 hours.
How does it all work
Upon request, we go to your office to assess the status of your IT infrastructure. When conducting an audit of computer networks, we look at what works and how, where and how data is stored, whether the equipment is installed correctly, whether it is operated properly, etc.
After conducting the audit, you will receive a detailed price offer for the design, configuration and administration of your computer networks within 2 days.