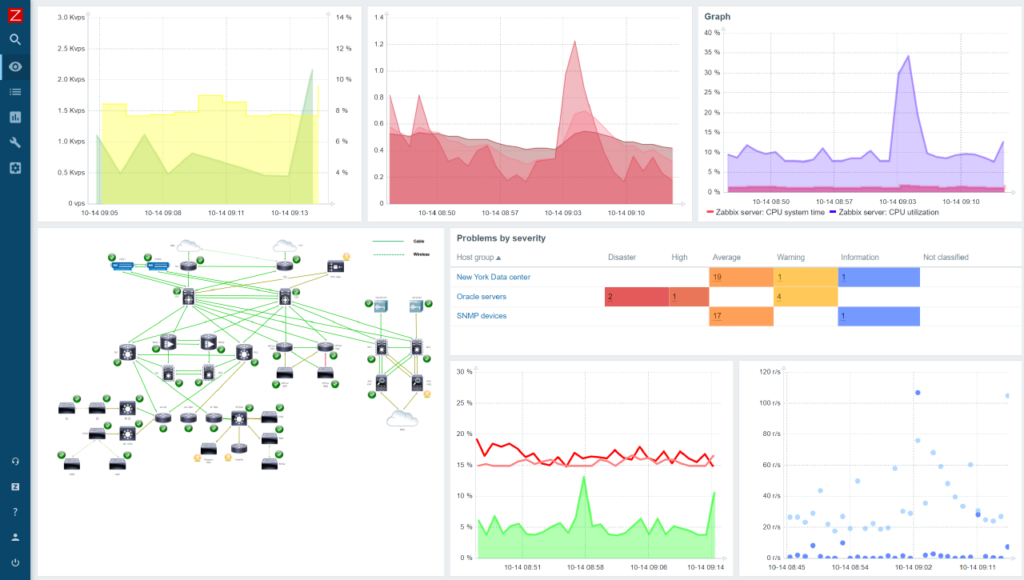 We offer to our customer open-source enterprise-level monitoring platform Zabbix. 
What is Zabbix
An uncompromising mature enterprise-level platform designed for real-time monitoring of millions of metrics collected from thousands of servers, virtual machines and network devices, effortlessly scaling to even larger environments. Gather and analyze accurate statistics and performance metrics, visualize it, get notified about current and potential issues without delay, and take advantage of our time-tested professional development and support.
Give yourself the edge by improving the quality of your services without sacrificing operating costs. Choose Zabbix and overcome any restrictions.
Zabbix functionality: 
Network Monitoring
Server Monitoring
Cloud monitoring

 

Application monitoring

 

Service monitoring

 
Why choose NetPro
more than 20 years of experience in IT support; there were no problems that we could not handle;
confidentiality and security of your data;
reasonable pricing;
response time is from 2 to 4 hours.
How does it all work
How does it all work
Within 2 days after receiving a request for Microsoft 365 or Exchange Online implementation, you will receive a detailed price offer, which will take into account the specifics of your company. Upon your request, we will configure access to all the tools, install the necessary software, and help your employees understand how to operate new technologies.