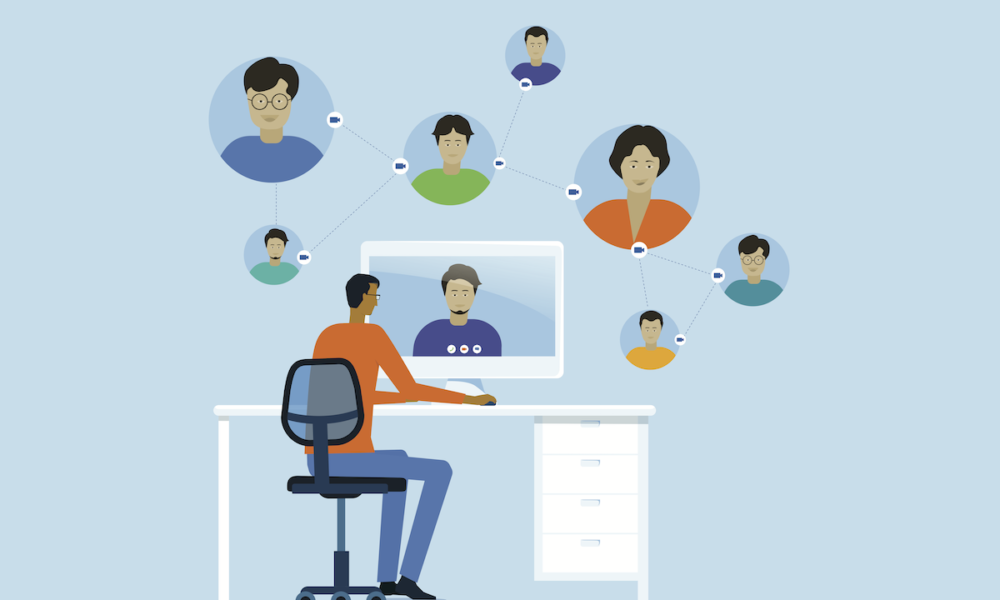 What it is
When you are on a business trip or you work from home, it's not enough to just take your laptop from the office and be sure that you'll be able to work effectively and safely. Many business owners or managers mistakenly believe that it is enough to use cloud services to work from home. Partly, this helps the organization of remote work, but even in this case, you need to consider other factors like reliability and security.
Organizing a remote connection
If you want to organize remote work, first of all, you should take care of a secure connection to your network and servers, so that only authorized persons, i.e. employees of your company, can contact the server.
Different companies have different approaches to workstations. In one office, everyone works from laptops that are connected to the local network via a VPN. In another, all employees have desktop computers, and when working from home, they use their personal computers or laptops. In this case, we provide a secure connection to desktop computers in the office from home devices.
We configure different levels of access to the IT infrastructure to reduce the risk of unauthorized access to data. For example, not everyone in the company needs access to all the data, so we will only give access to those employees of the company who really need it and who know how to operate a particular resource.
Remote connection security
In the context of remote work, it is important to maintain additional security. Many of the data that you share with your colleagues must remain confidential, so you need to make sure that traffic is not intercepted by hackers during data transfer.
Configuring secure work in cloud services
Sometimes it seems that corporate espionage and fraud are the subject of a movie, but in practice we often find that companies' passwords are stolen, thus gaining access not just to corporate email, but also administrative profiles. If attackers take over the admin profiles, they block access to the entire company's accounts. This leads to prolonged downtime, which inevitably leads to direct losses or lost profits.
To avoid such situations, we configure two-factor authentication, make sure that passwords and accesses are secure, and follow up if our security recommendations are taken seriously.
Why choose NetPro
more than 20 years of experience in IT support; there were no problems that we could not handle;
confidentiality and security of your data;
reasonable pricing;
response time is from 2 to 4 hours.
How does it all work
Within 2 days after receiving a request for remote work support, you will receive a detailed price offer, which will take into account the specifics of your company.
For remote work, communication, shared file management and data transfer, you can choose different solutions, as well as their combinations. Our clients work with Microsoft Azure, Amazon Web Services, Microsoft 365, Zoho Mail and Workplace, Slack, Synology and other popular solutions.
Upon your request, we will configure access to all the tools, install the necessary software, and help your employees understand how to operate new technologies.